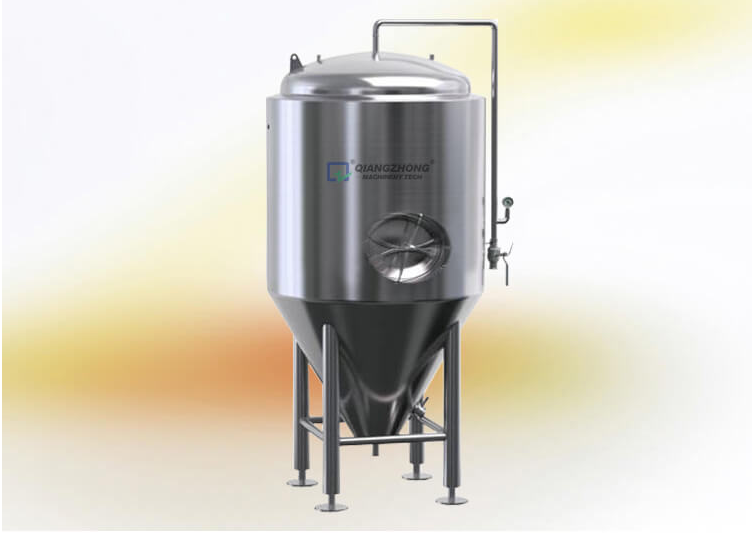 Product Parameters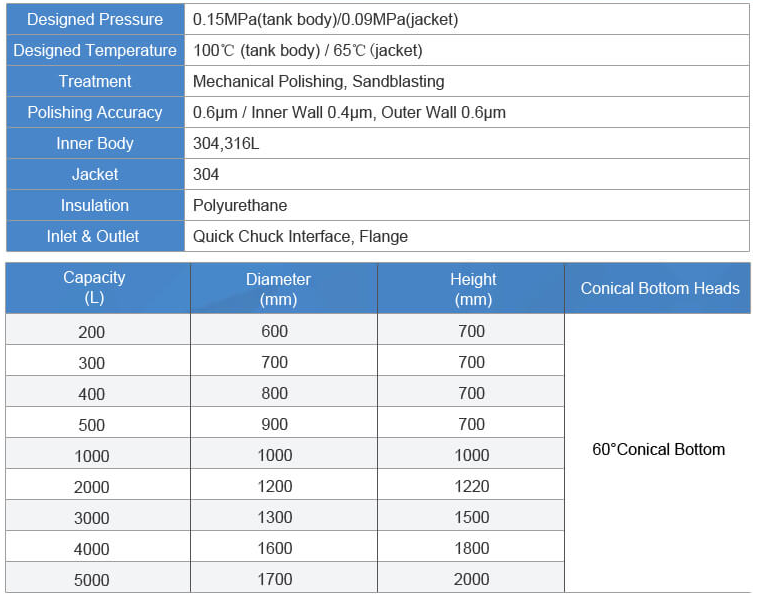 Product Structure
The tank is with a cylindrical tank body, dish-shaped top cover, and the bottom cover is with an inclination of 60°~90° in the lower part making the liquor move with a strong convection in the tank, shorten fermentation time, and it is conducive to the discharge of yeast and impurities in the tank. In the process of alcohol souring, the tank should be sealed in order to recover the CO2 gas and some of the alcohol it brings. At the tank bottom there are hand holes, inlet and outlet pipes (connecting with tank top to convey CO2, air and CIP ), contents volume measuring device, probe, and pressure-keeping device.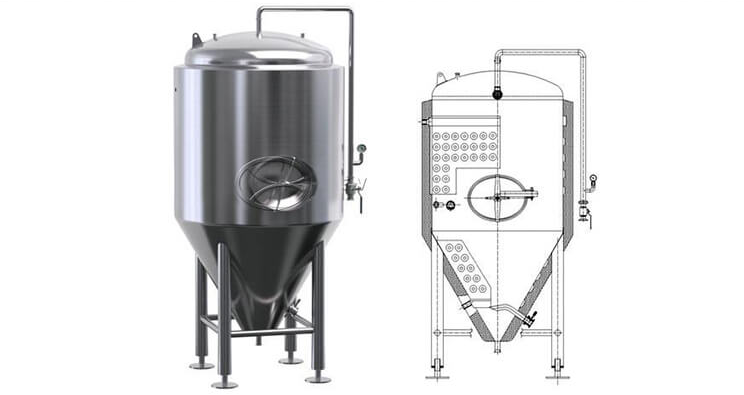 Optional Configuration
Thermometer (digital display or dial type), sanitary manhole, inlet and outlet holes, CIP swivel cleaning ball, sterile sampling valve, pressure gauge, drain valve, level gauge and liquid level automatic control system (load-bearing module, no Contact ultrasonic, static pressure transmitter), and other accessories could be equipped according to customer's requirements.
Typical Application
● Usually used as fermentation and storage equipment for alcoholic beverages and dairy products.
● Applicable in the industries of food, dairy products, juice drinks, pharmaceuticals, chemical engineering and bioengineering.
Product Features
● Capacity is available from 200L to 5,000L, and also could be customized in other capacities as requested.
● Conical bottom, cooling jacket with miller board; jacket covered with insulation, insulation material for polyurethane (cold insulation).
●With quick chuck interface, inner body is made of SUS304 or SUS316L stainless steel, inner surface is mirror-polished Ra≤0.28μm~0.6μm. Outer surface can be polished, brushed, sandblasted or others according to customer requirements.