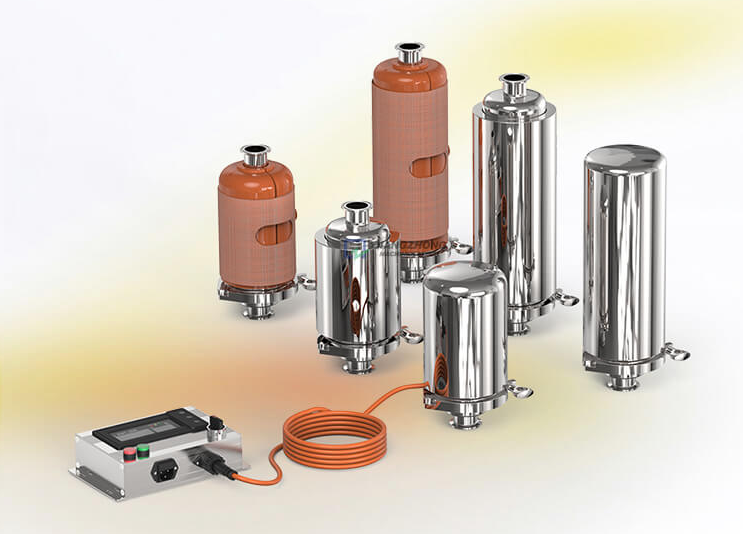 Product Parameters

Heating jacket material: composite silicone;
Temperature sensor PT100, K type;
Operating voltage: single-phase AC, 220V, 50HZ;
Working power: I80W (5"), 380W (10"), 700W (20");
Display deviation: less than ± 0.5% F.S ± 1 word, less than ± 1.0% ± 1 word;
Display mode: red LED-heating temperature; green LED-set temperature;
Protection level: IP65;
Temperature setting range: 0- 150°C;
Power line: 10A three-pin plug;
Operating environment: temperature 0 〜50 °C; humidity s 85%; non-corrosive and no strong electromagnetic radiation circumstance;
Temperature control mode: intelligent temperature controller, it can work in two-way mode (P = 0) or PID adjustment mode;
Controller size: 200mm x 150mm x 54mm (Lx W x H)
Note:
♦Wall-mounted electric heating jacket is easy to use, small size, easy installation, not occupying space. •Desktop electric heating jacket is better design, more convenient placement, suitable for occasions that require long heating or touching the heat contacts more frequently.
Product Structure
QZM series Electric-heating and Intelligent Temperature-control and Sterilization Respirator
With people's constant attention to health and hygiene, there are new requirements for the respirators
equipped in the tank products, so the electric heating respirator has become an essential configuration.
In the production of food and pharmaceuticals, electric heating respirator has gradually become a standard configuration. The main function of the electric heating respirator is to prevent condensation of the gas condensate passing through the filter element in the respirator, which will affect the filter's permeability; it can keep the filter element dry and inhibit the growth of microorganisms.
This respirator is light and beautiful, easy to install, stable in performance, energy-saving and environment-friendly, safe and reliable. Its heating body adopts imported carbon fiber heating film, which has the advantages of rapid heating, safe and reliable, long service life, built-in over-temperature protection, etc. Insulation is made of imported silicone foam material, safety and environmental protection. The filter housing and cover are made of stainless steel 316L material, and the surface is mirror polished, which is beautiful and practical. This product is available in complete specifications and also can be customized according to user requirements. And what* s more, it can also be upgraded directly on the basis of existing filters, avoiding repeated investment.
The respirator is designed according to GMP requirements. It mainly consists of a flexible heating insulation jacket and a temperature control box, as mainly used to provide heating and insulation function for the filter housing to prevent the accumulation of condensed water and the growth of microorganisms. It is widely used for the injection water system in the biological products, pharmaceuticals, fermentation, etc. and filtration and purification processes. And it is used as well as a filter and respirators for tanks and othor containers.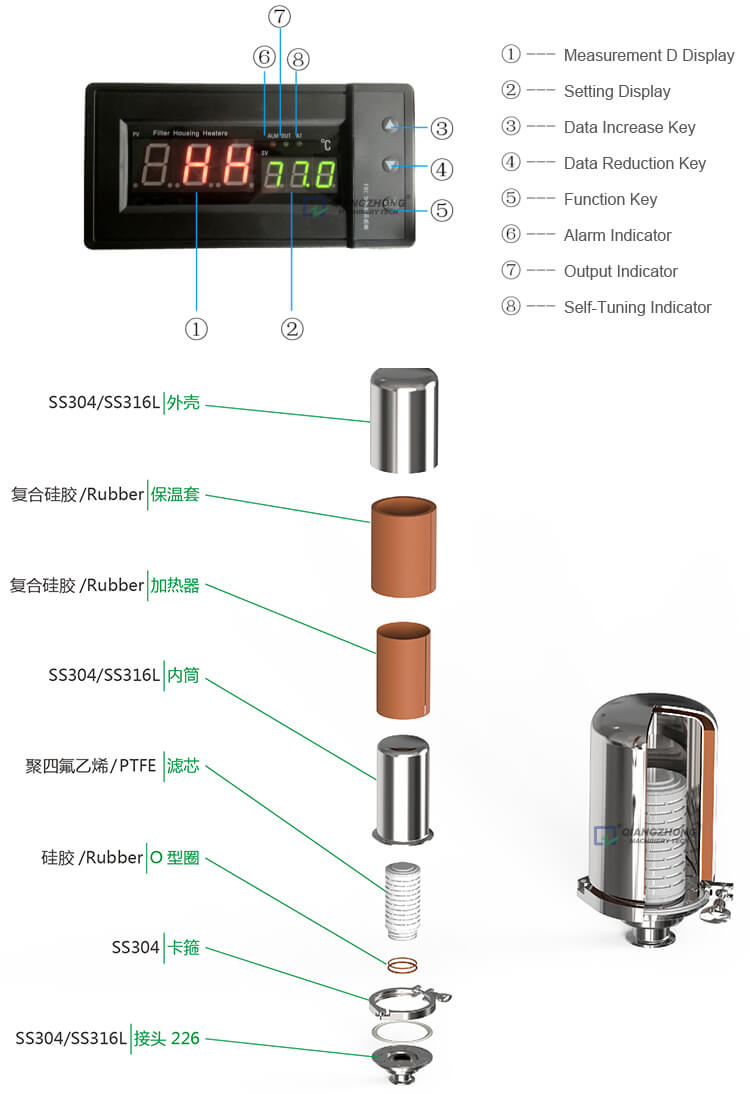 •    Advanced electric heating process, heating plate passed CE certification and is compounded with foam insulation material, it' s energy saving and consumption reduction.
•    It overcomes the problems such as noise, safety hazards and equipment surface roughness in other products of the same type in the course of work. It is currently a more advanced heating, heat preservation and anti-condensation equipment, which can effectively prevent the production of condensation.
•    The respirator adopts a double-layer structure and fully meets the requirements of GMP. The outer layer is made of high quality and mirror-polished 304 stainless steel. The inner layer of the aircontacting part is made of mirror-polished 316L stainless steel, and the surface of the respirator can be safely touched.
•    With LED digital temperature control system, the temperature can be adjusted between 0-150 °C. Built-in over-temperature alarm function makes it safe and reliable to use.
•    Multiple safety protection measures, adapting to different environments;
The independent stainless steel control box can be moved according to need, not limited to the position of the respirator or the container;
Applications
•    As the sterile respirator of the exhaust port of injection water tanks and ingredient tanks to prevent the formation of condensate in filters;
•    Used as an air lyophilizer filter to remove residual condensate after steam sterilization or residual moisture after the integrity test; insulation and heating filter element of raw materials and finished liquid filter, etc.
•    Reduce the viscosity of high viscosity materials to make them easier to filter.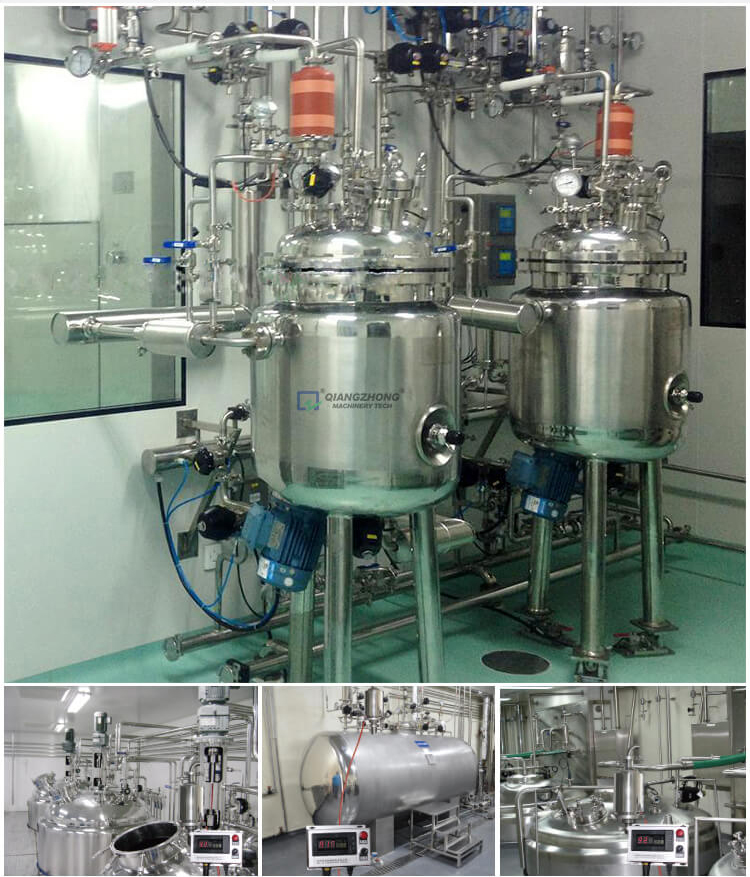 Product  Showcase